The miscellaneous goods brand "3COINS" that helps you have "a little happiness" will sell collaboration items with the popular anime "Crayon Shin-chan" broadcasted on TV Asahi series.. They will be on sale in store from Decemebr 4th, and on the 3COINS official online shopping site "PAL CLOSET" from December 6th.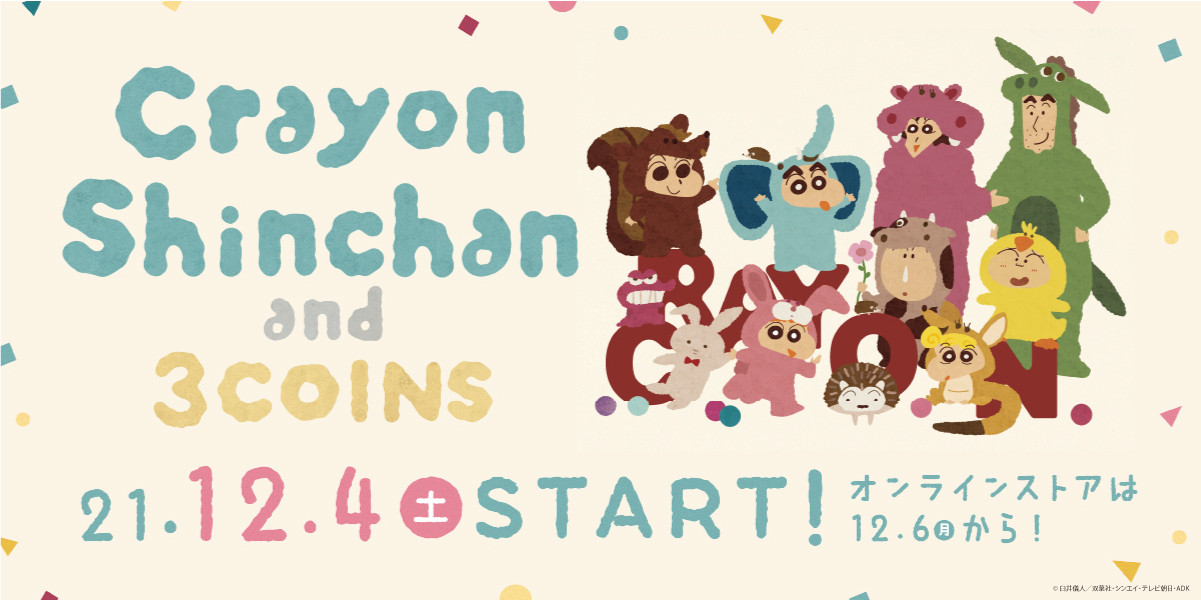 © Yoshito Usui / Futabasha / Shinei / TV Asahi / ADK
In this collaboration item, the members of the "Nohara Family" and the members of the "Kasukabe Defense Corps" will be wearing various animal costumes. Designed by picture book writer Kawatsu Natsuko, 3COINS original design will develop 37 items of 25 types, such as a cushion cover with a three-dimensional design, a pochette sized to fit a game machine, and a blanket that will be convenient for the coming season.
*On December 4, the first day of sale, a preliminary lottery will be held for those who wish to purchase. In addition, quantity limit is set for purchase.
*Some stores do not sell the campaign items.
*Details can be found on the 3COINS official website.

 
<Product lineup> (Price including tax)
・ Stainless steel bottle 1,100 yen
・ Die-cut pochette ・ 3D cushion cover 880 yen
・ Die-cut pouch, Mokomoko mirror (2 types) , Hand towel (2 types) , Eco bag, Marshmallow pants (2 types) , Marshmallow socks (2 types) , Hair turban (2 types) , Die-cut pass case, 2 drawstring pouches Set, Set of 3 drawstring pouches, Die-cut stock bag (2 types) , Stock bag, Die-cut memo 330 yen each
・ Tote bag, Slippers (2 types) , Die-cut cushion (2 types) , Canned handkerchief (2 types) , Blanket, Mug cup (2 types) , Plate (2 types) 550 yen each, Square sticky note (2 types) 165 yen each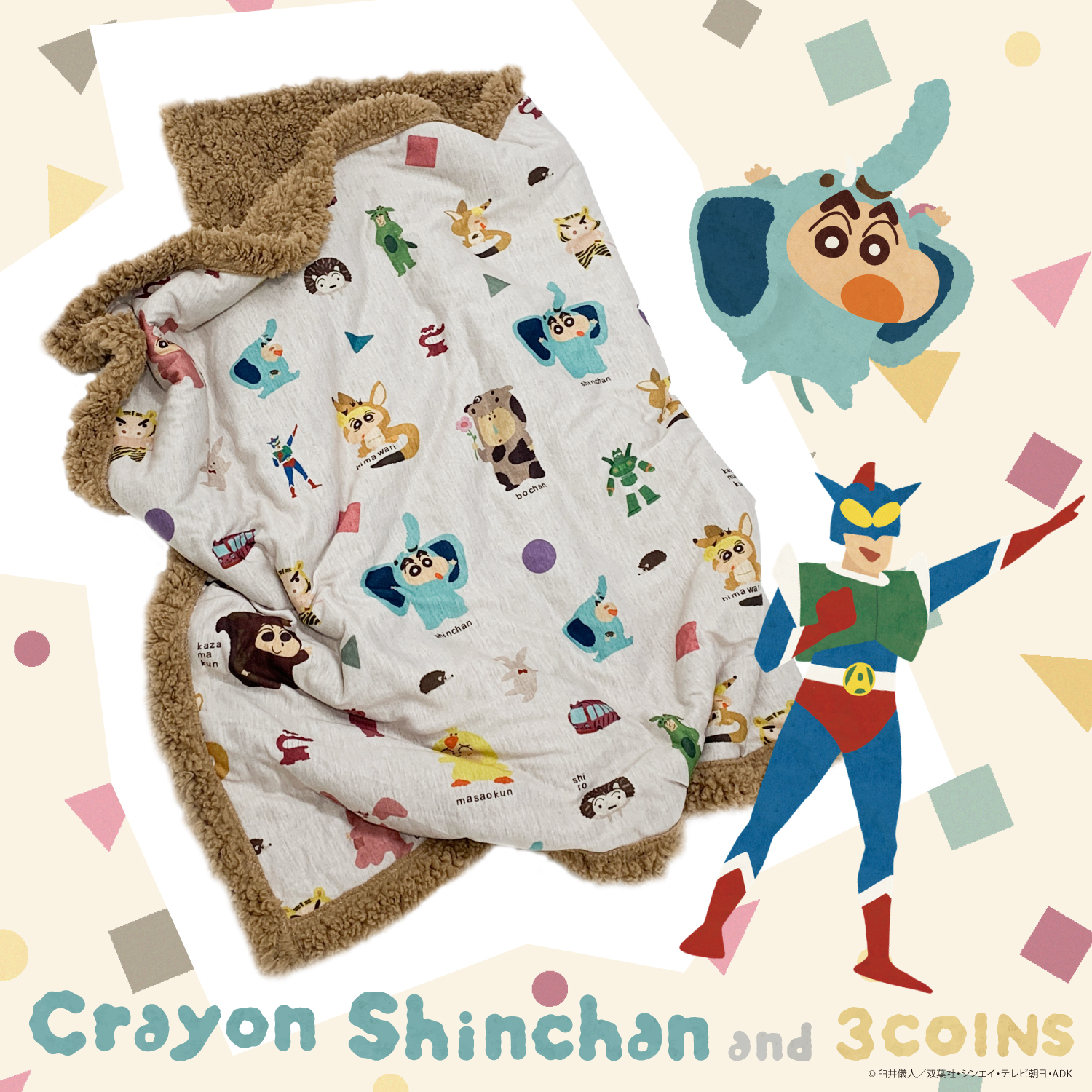 *Limited to the official online shopping site, bedding set 2,750 yen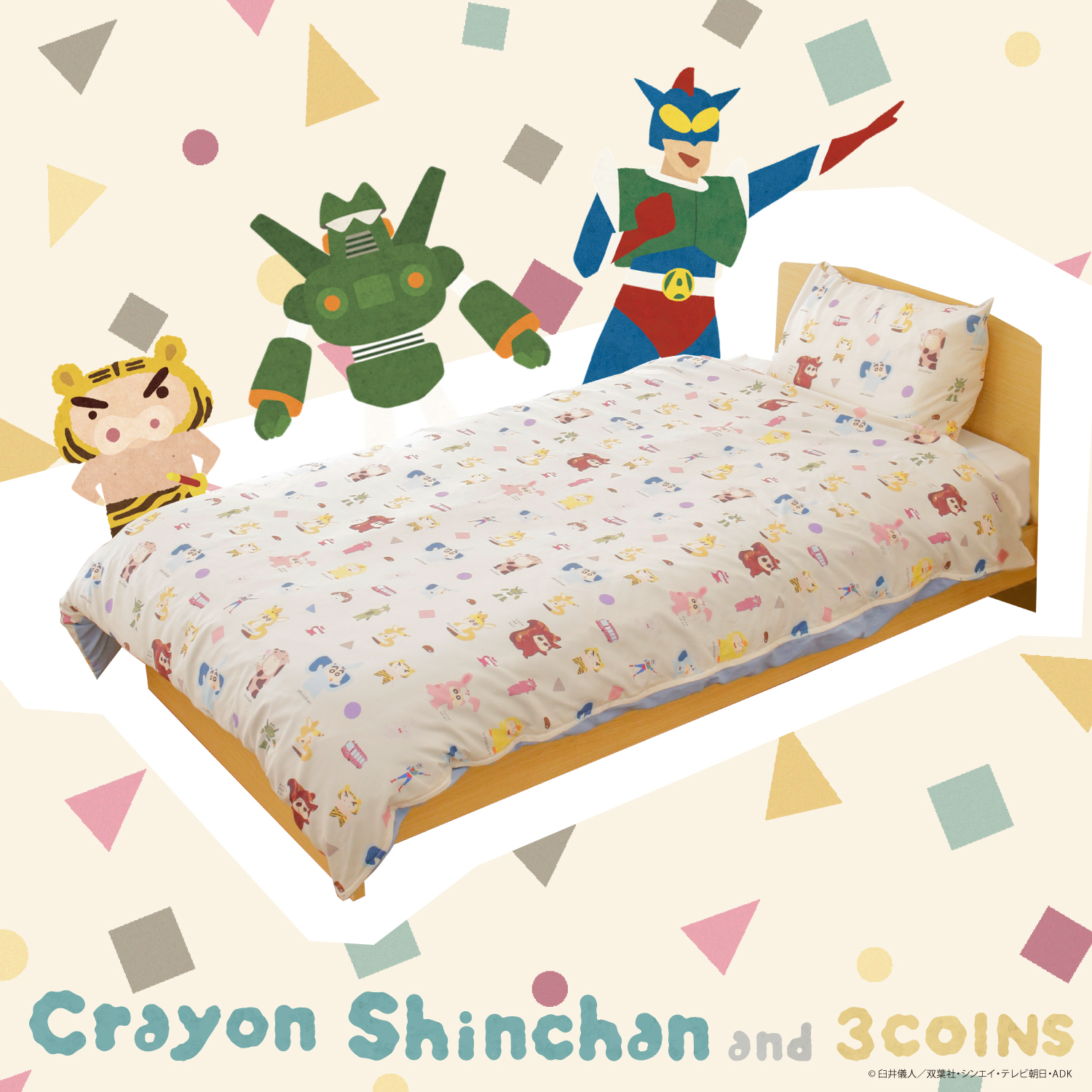 ・3COINS Official Site:https://www.3coins.jp/
・3COINS Official Online Store「PAL CLOSET」:https://www.palcloset.jp/3coins/
・「Kawatsu Natsuko」Illustration Site:https://www.natsukokawatsu.com/
・「Kawatsu Natsuko」Introduction Page:https://keikohidakacreativelink.com/artist/