In celebration of its 125th anniversary, Chunghwa Post released a limited series of Hello Kitty-themed products.
Chunghwa Post Co., Ltd. is the official postal service of Taiwan (officially the Republic of China). Chunghwa Post was a government agency of the Ministry of Transportation and Communications until 2003, when it was reorganized into a government-owned corporation.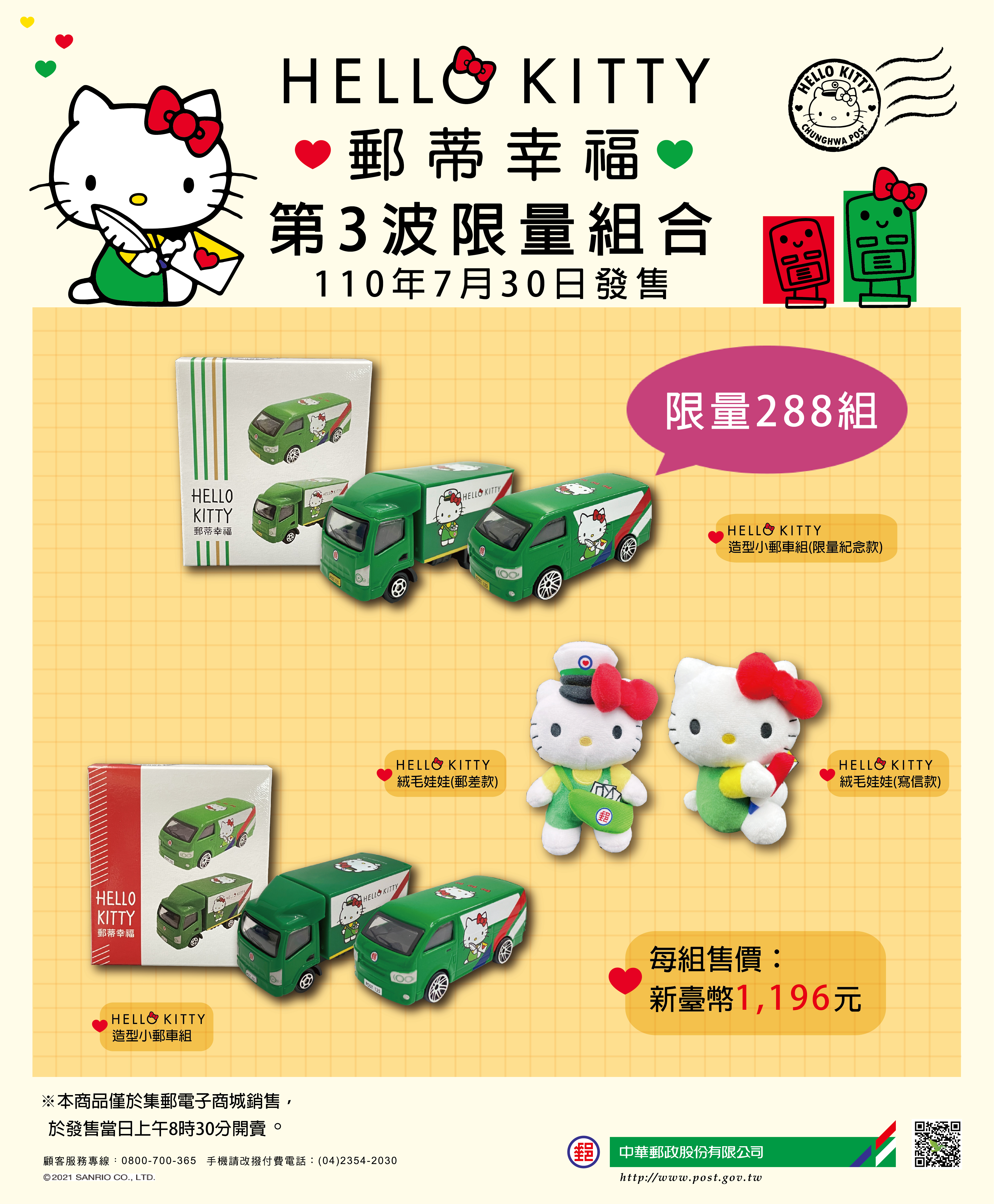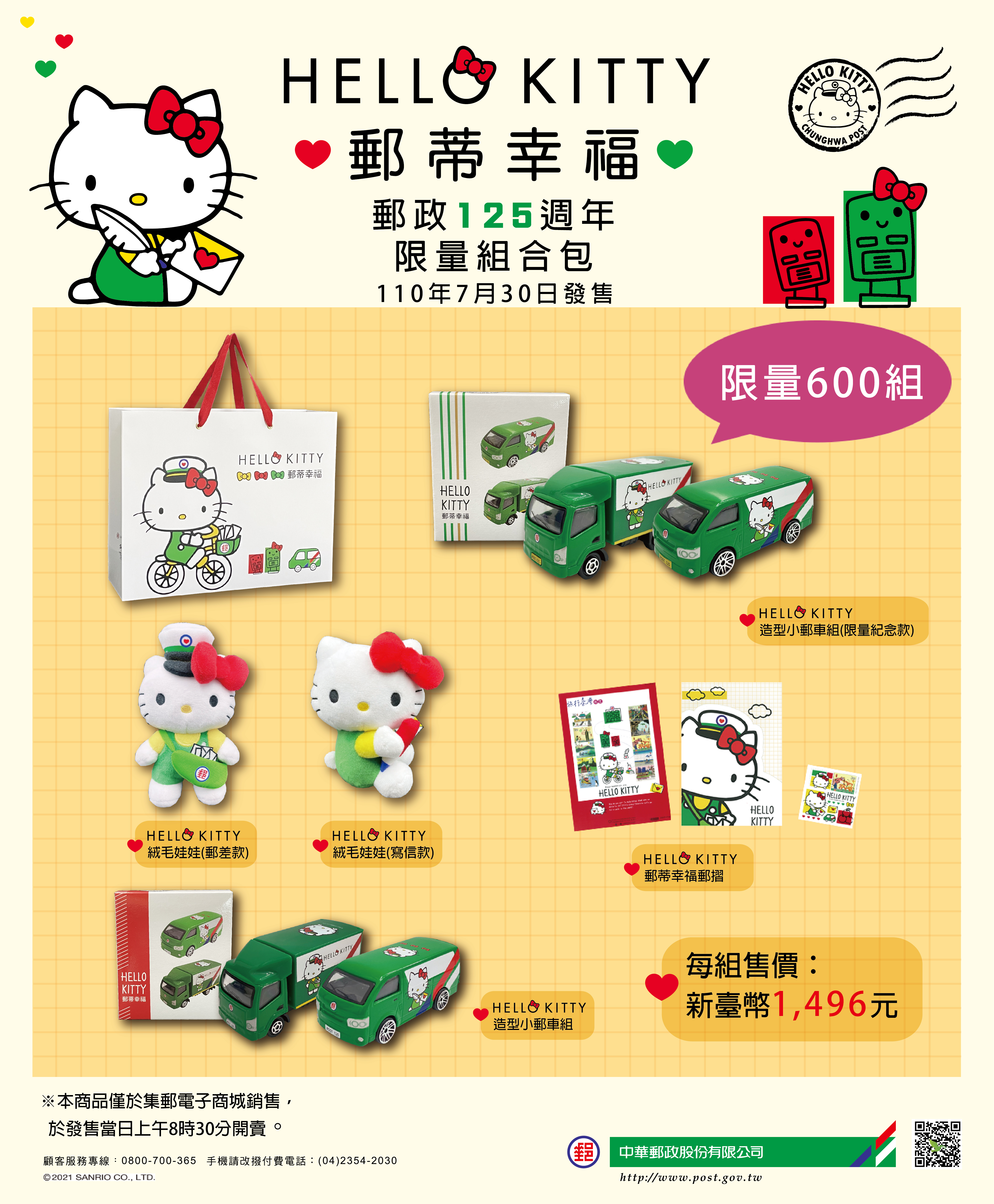 In this anniversary collaboration, limited edition Hello Kitty-themed toy vehicles issued by Chunghwa Post in celebration of its 125th anniversary will be sold. The set includes four toy vehicles, two mail trucks and two mail vans, one of each with white license plates and the others with special-edition gold plates. Only 888 sets are to be sold: 288 of a new regular issued set and 600 of the 125th anniversary edition set, for NT$1,196 and NT$1,496 respectively.
Chunghwa Post Official Website: https://www.post.gov.tw/post/internet/index.jsp