From January 18th to March 5th, Kagome is collaborating with the TV anime "My Hero Academia", commonly known as "Hero-aka", which is gaining popularity among a wide range of people, mainly young people, and will support the winter health management of the examinees via the "My Hero Vegetable" campaign.

© Kohei Horikoshi / Shueisha / My Hero Academia Production Committee
During the period from January 18th to March 5th, if you purchase the targeted Kagome beverage products, collect points, and apply for your favorite course, a total of 1,065 people will receive exclusive prizes.
On the special site, from January 4th, the original AR content "My Hero Vegetable Plus Ultra AR", which was recorded by the voice actors of "My Hero Academia" for this campaign, was released. Access from the AR code attached to the target product or the special site, and select "Play with PLUS ULTRA AR". When you hold the label of the target product over the center of the camera, the characters pop out on the screen, and you can hear the original cheering voices of popular characters that can only be heard here. Different characters will appear for each brand of the target product.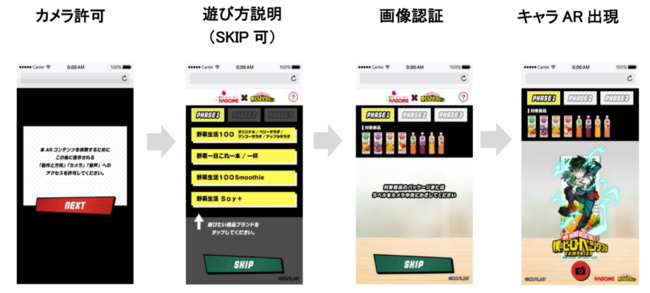 In addition, the content changes according to the total points earned by the participants, and in PHASE2, where the lock is lifted at 1 million points, different messages can be heard depending on the time of day. When the total points earned reaches 1.5 million points, that hero will appear.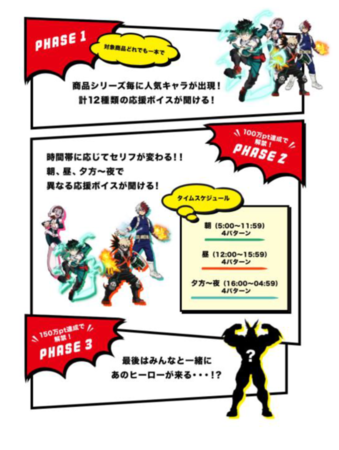 In addition, during the week from January 4th to 10th, a limited-edition commercial featuring "My Hero Vegetable" campaign announcement information was aired on the "Vegetable Life 100" TV commercial starring Juri Ueno.

[Campaign Outline]
My Hero Vegetable Campaign
Application period: January 18th (Monday) 10:00 to March 5th (Friday) 23:59
How to apply: Purchase the target product, read the AR code on the inside of the sticker attached to the product, and access the campaign site. Enter the serial number on the inside of the sticker, collect points, select the prize course you want, and present the selected prize by lottery.
Lenovo Android tablet with original sticker
Tab M10 HD (2nd Gen) ZA6W0022JP Iron Gray 15 people (apply at 30pt)
A stylish technology that is thin and light. A 10.1-inch tablet that is easy for families to use. Comes with an original sticker of "My Hero Vegetable".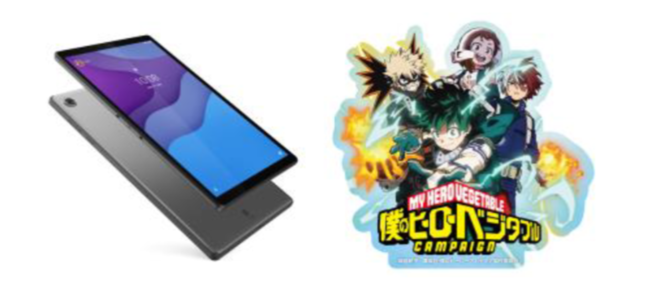 Sony Wireless Portable Speaker with Original Drawstring SRS-XB12
50 people (apply at 10pt)
Waterproof and dustproof. Recommended not only for baths and kitchens but also for outdoor activities. Comes with a portable "My Hero Vegetable" original drawstring purse.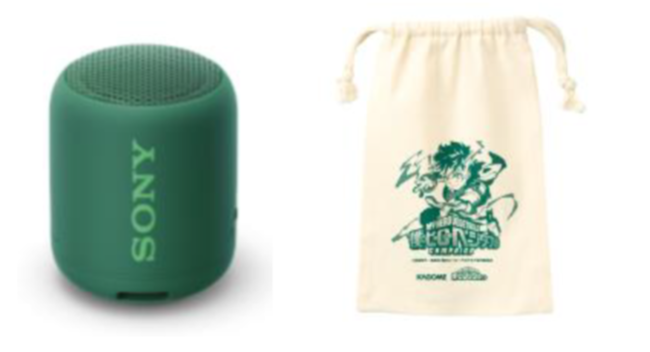 My Hero Vegetable Campaign PLUS ULTRA Assorted Box
300 people (apply at 5pt)
Kagome vegetable drink in the original box.
* The original box can also be used for accessory cases and displays.
* Assorted contents are subject to change.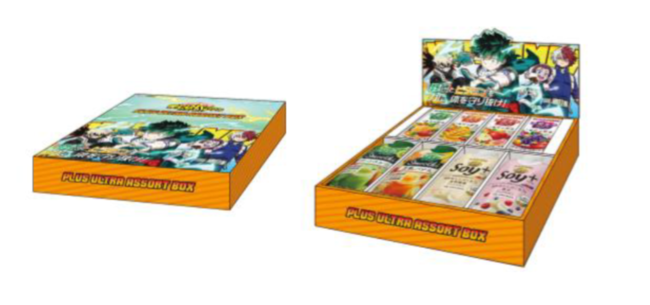 My Hero Vegetable Campaign Original QUO Card 700 people (apply at 2pt)
An original design QUO card worth 500 yen.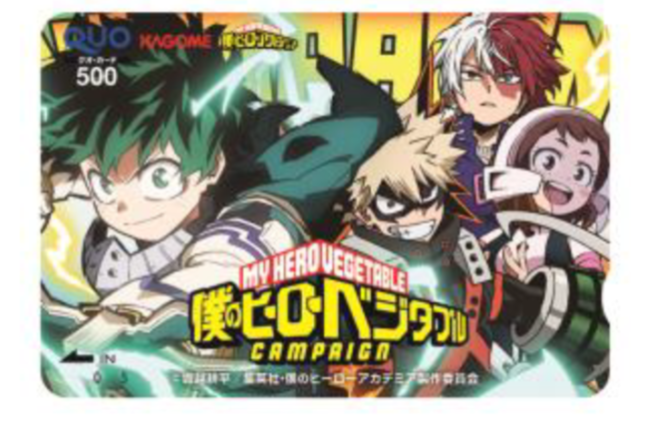 ・「My Hero Vegetable」Special Site:https://www.kagome.co.jp/campaign/herovege2021/
・「My Hero Academia」Official Site:http://heroaca.com
・「My Hero Academia」Official Twitter:https://twitter.com/heroaca_anime