On November 17, Otsuka Pharmaceutical released the WEB movies "Winter Moisture" and "Winter Habits" by virtual talents of Pocari Sweat Ambassadors calling for drinking Pocari Sweat in winter on their official YouTube channel.
Hatsune Miku, who is taking a walk in the park, explains why Pocari Sweat is recommended in the winter when the dryness is a concern in the WEB movie "Winter Moisture". The music was produced by the extremely popular producer DECO * 27 with rock-based sounds and impressive melodies since his debut with the album "Sou Ai Sei Rizo" in 2010. This time is a new song "Neo Neon" that will be included in the new album "Undead Alice" scheduled to be released on December 16th.

People tend to forget to rehydrate in winter because they don't sweat or get strong sunlight, but they are thirsty in winter without knowing it. Pocari Sweat, which has an electrolyte balance close to that of body fluids, is absorbed more quickly than water and is characterized by keeping water in the body for a long time.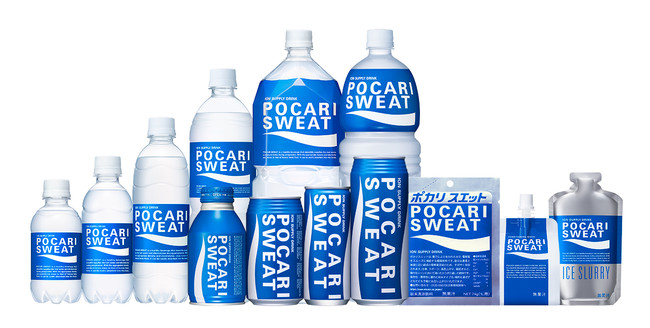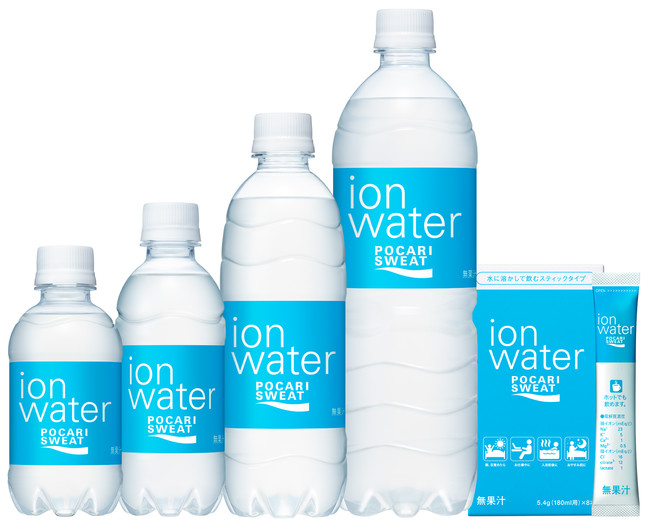 The WEB movie "Winter Habits" depicts the daily habits that Pocari Sweat Ambassadors keep in mind for their health. This winter, the awareness of health is higher than usual. Hand washing, gargling, eating, sleeping, and frequent hydration are important. The wish of the Pocari Sweat Ambassador is included, "I hope you can live well with your daily efforts." The softness of the new song "Stage (lyrics, composition: Jimmy Sam P)" written by Jimmy Sam P as the theme song for the 5th anniversary of the concert "Hatsune Miku Symphony", which plays VOCALOID songs that will celebrate the 5th anniversary in 20 years in a full orchestra.
In addition, to show how important this is for Japan's summer to the whole world, joining "Hatsune Miku", which has many fans worldwide, will be virtual influencers "MEIKO", "Mirai Akari", "YuNi", "Aoi" and "Hoshino Ichika", who have been appointed as Pocari Sweat Ambassadors since December 2019. From this winter, they will also convey the importance of hydration during the dry season.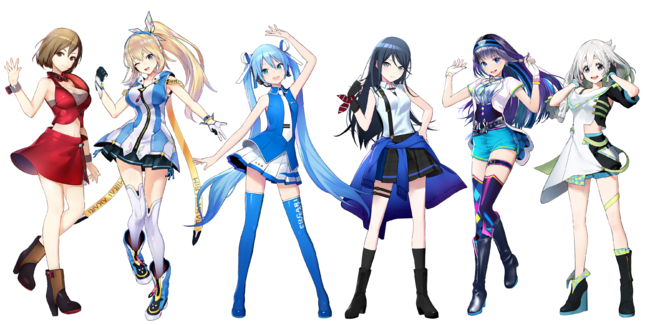 Looking ahead to 20 years and beyond, this project is registered as one of the cultural programs "beyond 2020" that contributes to the creation of a legacy that is suitable for a mature society and can be proud of to the next generations, making use of Japan's strengths of regional and diverse culture. It is an activity to deliver important information on the importance of hydration and measures against heat stroke.


【Details】
Title:"Winter Moisture" 15 sec
Video Release Date:November 17th (Tuesday)
Title: "Winter Habits" 15 sec
Video Release Date:November 17th (Tuesday)

<Virtual Singer> Hatsune Miku
A female virtual singer with a distinctive blue-green twin tail. Singing songs of various genres with a bright and cute singing voice. Among the virtual singers, her name is known worldwide regardless of generation.(From "Project Sekai Colorful Stage! Feat. Hatsune Miku")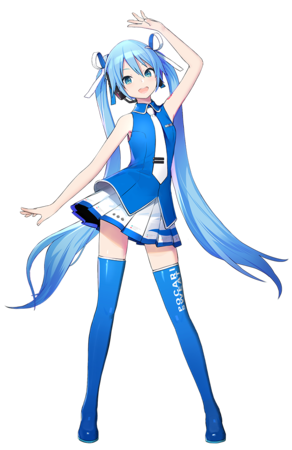 <VTuber> Mirai Akari
Started on YouTube from October 27, 2017, Mirai is a popular VTuber who always try everything to brighten everyone. Belonging to the GOOM STUDIO label from September 30th, she started her musical activities in earnest. The general name of the fans is "Mirai Club".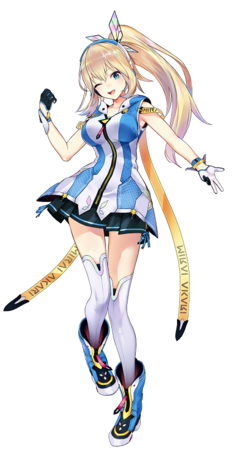 <Virtual Singer> MEIKO
A female virtual singer featuring a maroon short bob, a red short length top and a miniskirt. The first debut was released on November 5, 2004. She is the world's first virtual singer software that supports Japanese, and is also the first pioneer to try to "use a character in a package" among similar software.

<VTuber> YuNi
Started activities on YouTube in June 2018 as "(self-proclaimed) the world's first virtual singer". The YouTube channel mainly posts original songs and videos that I tried to sing. Continuing activities that seriously faced songs rather than talking or speaking, expressing songs of a wide range of genres such as Showa songs, anime songs, Vocaloid, Western music with a transparent singing voice, the industry as a pioneer of virtual singers Is leading.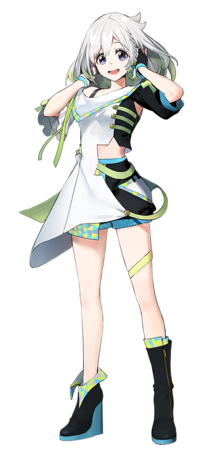 <VTuber>Aoi Fuji
Based on the concept of "Kimi's cheerleader," she is active in uploading videos on YouTube channels as a multi-talent. The YouTube channel "Aoi ch." has videos centered on cover songs. Major CD was debut on November 7, 2018 and cover album "Koe-Cover ch.-" released on April 15th, 2019. The 2nd single "Yell and Yell" was released on July 29th. The 1st album "Organic Palette Syndrome" was released on November 20th, and won the 10th place in the Oricon weekly digital album ranking.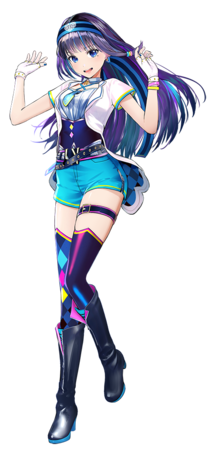 Hoshino Ichika from Project Sekai
One of the characters appearing in the smartphone game "Project Sekai Colorful Stage! Feat. Hatsune Miku" scheduled to be released in 2020. An ordinary high school first grader who attends Miyamasuzaka Girls' Academy in Shibuya. She loved Miku since she was little, and she often sang while playing Miku's songs on the guitar that my father gave her. However, one day, she is suddenly led to a mysterious place called Sekai and meets Miku, a virtual singer.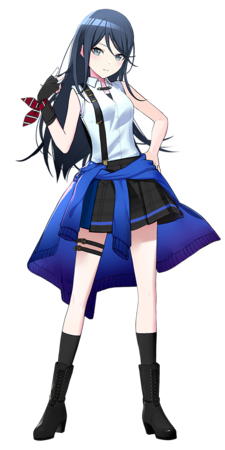 <Staff List>
Account Executive: Yoshinori Katsube (ADK MS) / Masayuki Oume (ADK MS) / Katsura Maruyama (ADK MS)
Creative Producer: G2 (Crossing)
Director / Compositor: G2 (Crossing)
CG Costume / Props Modeler: Spring @ Seriously Modera / Silver Lion
CG Animator: Tomy / Kenichi Iguchi
Stage CG production: Sherpa
Effect Designer: Beamman P
Production Manager: Yoshinori Kataoka (IN FOCUS)
Motion Graphics: Miho Tanaka (IN FOCUS)
Mixer: SALMIX
Cast: Hatsune Miku (Crypton Future Media)
MEIKO (Crypton Future Media)
Mirai Akari (GOOM STUDIO)
YuNi
Aoi Fuji (Smarprise)
Hoshino Ichika (Project Sekai)
Music: DECO * 27, Jimmy Sam P
・"Winter Moisture" Video:https://youtu.be/z9uk5zRny-c
・"Winter Habits" Video:https://youtu.be/Ehq-kDIAuco
・「beyond2020」Program:https://www.kantei.go.jp/jp/singi/tokyo2020_suishin_honbu/beyond2020/