Sony Creative Products Inc. launched "PEANUTS BABY", a baby brand of "Peanuts", which is being developed as an brand in Japan by Peanuts Worldwide LLC (NY, USA).
(C) 2020 Peanuts Worldwide LLC
"PEANUTS BABY" promotes baby items with the theme of "The beginning of this world is with PEANUTS", Which has both gentle and reliable quality and a charming design based on PEANUTS vintage art. Expectations are high for PEANUTS's new baby brand, which is a simple and irreplaceable theme that supports happy daily child-rearing with items that make clothing, food, housing, play, and child-rearing fun.
 
■ The debut item is L'Occitane's "Shea Baby"
The desire to "support the simple and irreplaceable daily happiness of babies and moms" overlapped, and the first collaboration between and "PEANUTS BABY" and "Shea Baby" series of L'Occitane ", a lifestyle cosmetic brand that originated in Provence, Southern France, was realized. The "SNOOPY BABY" series will be released in limited quantities.
PEANUTS BABY limited design bottle of "Shea Baby" series developed for babies and mothers from L'Occitane's representative "Shea" series. The gentle scent of mimosa and neroli comfortably wraps your body with care.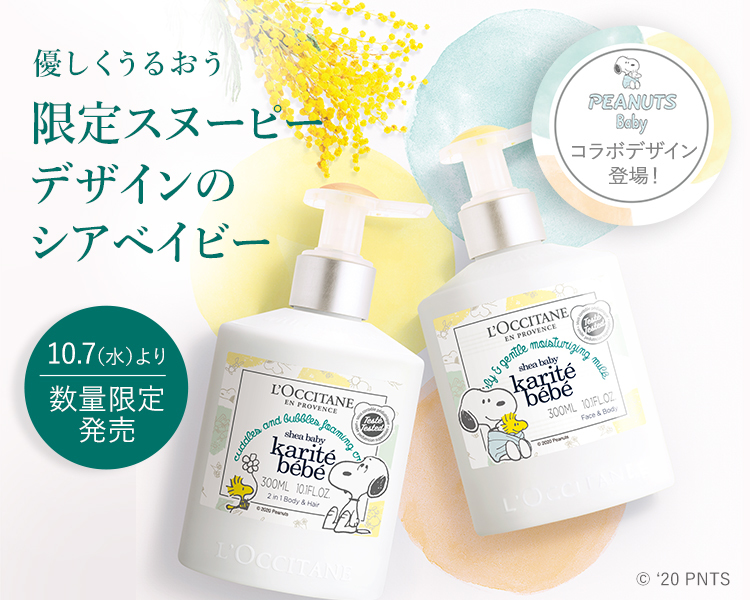 ■ PEANUTS BABY's first gift item will be sold in advance at "Umeda Snoopy Festival 2020"
Pre-sale of PEANUTS BABY original design gift items such as stuffed animals, baby clothes, bibs, swaddles, and towels that are particular about quality and texture.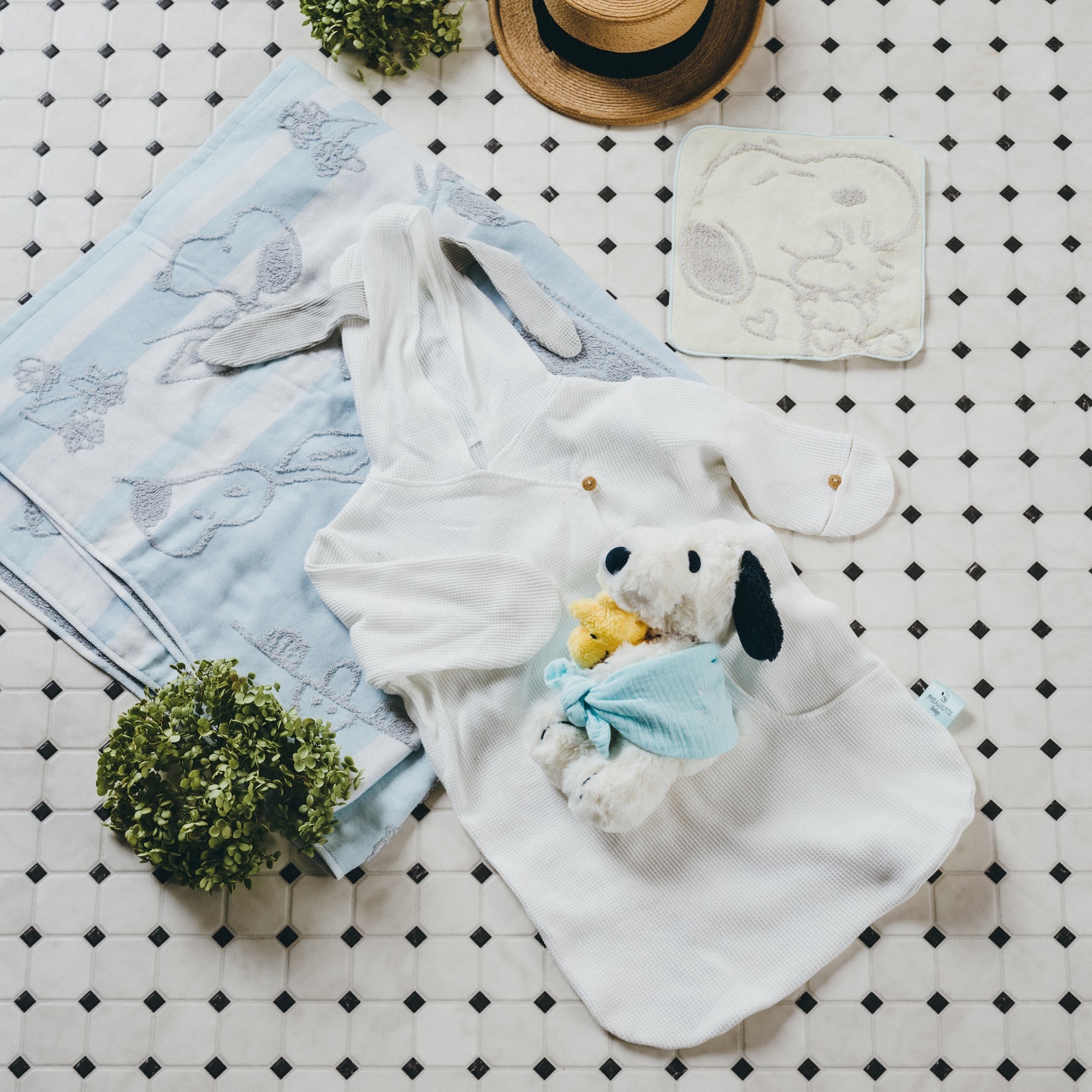 【Event info】
Umeda Snoopy Festival 2020
Venue: Hankyu Umeda Main Store 9th Floor Event Hall
Session: November 25th (Wednesday) – December 7th (Monday), 2020
*Hankyu Online Shopping will be on sale from November 17th (Tuesday) 18:00 to 28th (Saturday).
"PEANUTS BABY" will be released in advance at the first Christmas season of "Umeda Snoopy Festival". In addition, there are plenty of fan-coveted goods, including original products from the Hankyu Umeda Main Store, which are popular every year.

・PEANUTS BABY Brand Site:https://www.snoopy.co.jp/peanutsbaby
・L'Occitane Campaign Site:https://jp.loccitane.com/shea-baby,123,2,68999,1351361.htm?=homepage_preorder02
・L'Occitane Official Site:https://jp.loccitane.com
・70th Anniversary Snoopy Site:https://www.snoopy.co.jp/70th/
・Japan's Snoopy official site:http://www.snoopy.co.jp/
・Japan's Snoopy official Facebook「Snoopy Japan」:https://www.facebook.com/SnoopyJapan
・Japan's Snoopy official Twitter「Snoopy Japan」:https://twitter.com/snoopyjapan