"I want more women to realize the hairstyle they want and to expand their possibilities." With this in mind, the hair styling brand "Prostyle", which was born in 1990, will celebrate its 30th anniversary this year. In commemoration of that, Kracie Home Products has realized a special collaboration with "Barbie" who supports women who are advancing themselves toward the future. They will carry out various projects for about half a year from July 21, 2020.

©2020 Mattel.
"Barbie", the world's most famous fashion doll, is celebrating its 60th anniversary in 2019. Since its debut in 1959, the environment surrounding women has been evolved. "Barbie" expresses not only fashion but also diversity (gender, race, occupation, body type, etc.), and encourage women toward the future, expanding the possibilities of each person, and continue the "You Can Be Anything" concept.
Through the 30th anniversary collaboration project, "Prostyle" will be supported by "Barbie", which allows women to enjoy various styles in their own way, so that every woman can enjoy their style more freely.
As the first collaboration project, we started "Twitter 30 hairstyle tips" on July 21 to support women who are worried about hairstyles and want to be beautiful. When you mutter your hairstyle concerns on Twitter, you will receive a reply with advice on hairstyles that you can do with "Prostyle" foam styling agent, along with an image of "Barbie" that you can enjoy yourself.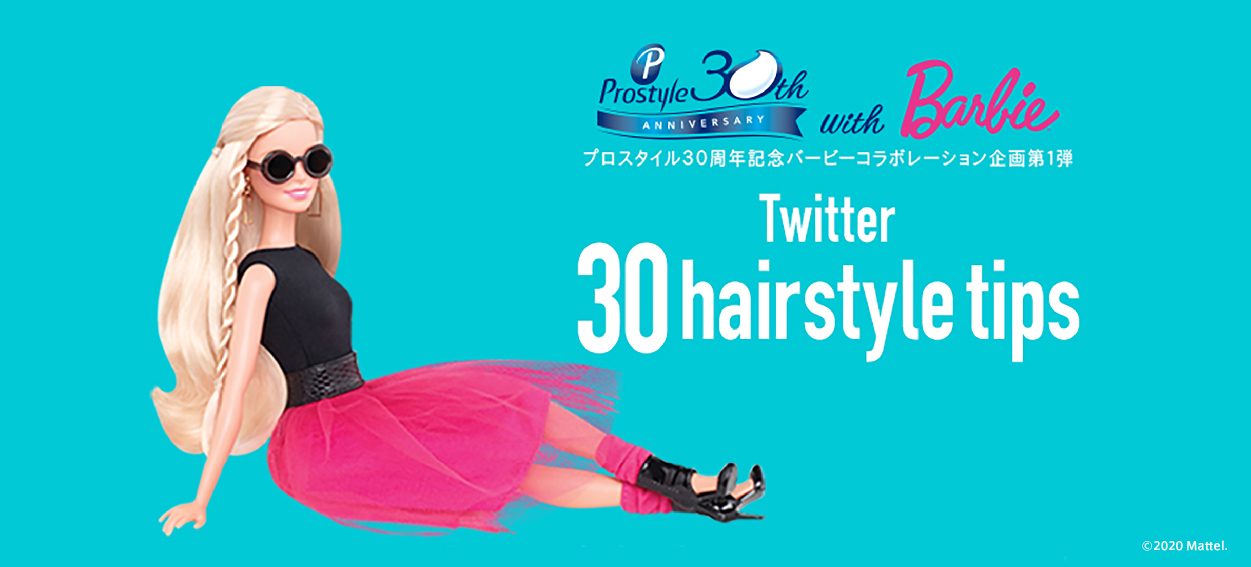 In the future, we plan to launch collaborative products, content, and present campaigns for about half a year until the end of the year. You can check the list of 30th anniversary commemorative projects on the "Prostyle with Barbie" special site. Future planned collaboration products, contents, present campaigns, etc. will be announced on the special site and campaign official Twitter account.

Reference
・Prostyle Official Site:https://www.kracie.co.jp/prostyle
・Barbie Collaboration Site:https://www.kracie.co.jp/prostyle/cp/30th/barbie/
・「Twitter 30 hairstyle tips」:https://www.kracie.co.jp/prostyle/cp/30th/barbie_twitter/
・ Barbie Prostyle Collaboration Account: @Prostyle30_BB