On May 22, Kracie Home Products will release a limited number of the new product " Dear Beaute Oil-In Shampoo & Conditioner (Moomin Sports)", a limited-edition "Moomin" design product from hair care brand "Dear Beaute HIMAWARI".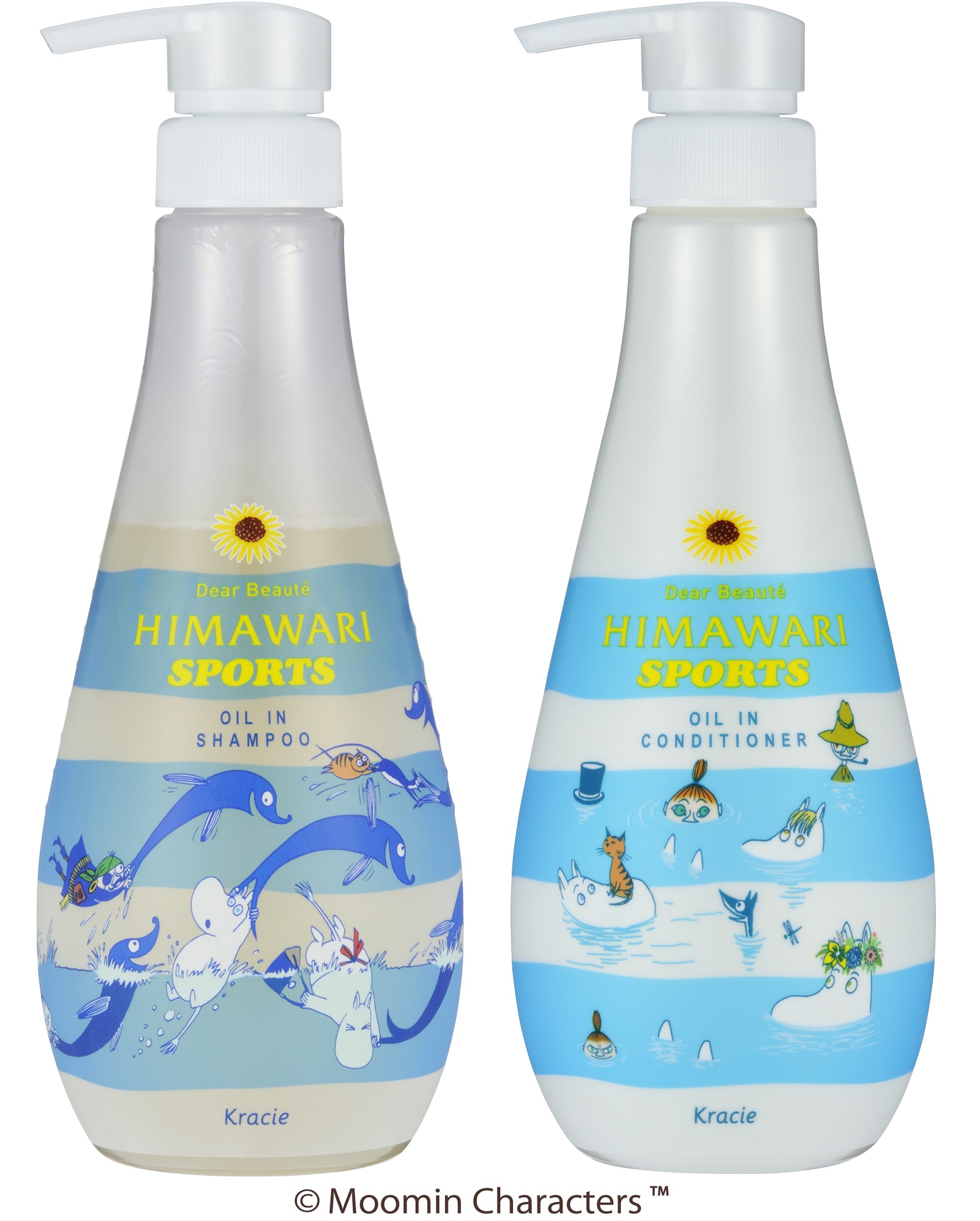 "Moomin" was created in 1945 by Tove Jansson, a Finnish national author and illustrator. This is a fun and warm story with unique characters set in the Moomin Valley, which is loved by people from all over the world, including Japan.
This collaboration project of "Dear Beaute HIMAWARI" and "Moomin" has been taken place every year. This time, the product features "Menthol", which is a refreshing ingredient for the skin, and will make you feel "sporty" with a cool refreshing scalp and mood. In addition, with the "damage sensor function" that focuses on the damaged part and repairs it intensively, it will repair hair damage caused by pools, sea, and ultraviolet rays. The scent is "Nordic air floral scent", and has a clear air scent that makes you want to take a deep breath, evoking the image of a summer lakeside surrounded by Moomin's hometown of Northern Europe.
On the bottle is a symbol design of the "Dear Beaute HIMAWARI" brand, with the representative flower of the summer "Sunflower", and a limited design featuring Moomin and its family and friends who are enjoying the hot springs. The PVC bag (transparent bag) with the Moomin character printed on it will be sold as a set with a bottle of shampoo and conditioner. There are 3 designs of this PVC bag, and it is water-resistant, so it is perfect for playing in the water. "Dear Beaute Oil In Shampoo & Conditioner (Moomin Sports)" is an item that makes you feel like spending a Japanese summer refreshingly with Moomin.

【Product information】
Dear Beaute Oil In Shampoo & Conditioner (Moomin Sports)
Volume:500mL+500g
Price:Opened(Only sold in sets)
Expected release date:Friday May 22nd
Purchase channel:Drugstores nation-wide, supermarkets, etc.

<PVC Bag designs(3 in total)>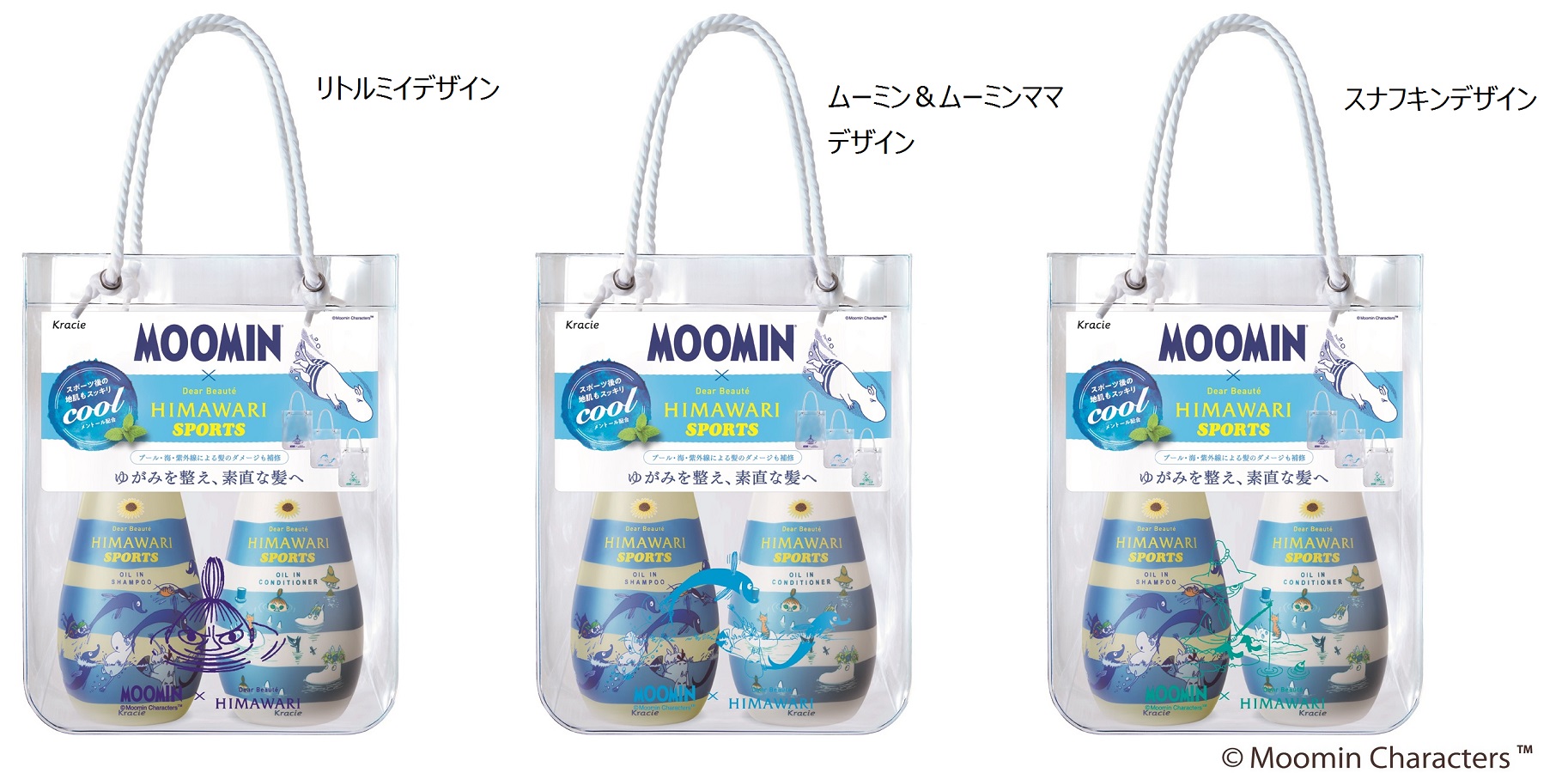 Reference
Official Site:https://www.kracie.co.jp/himawari/