From April 15th to September 30th, Momotani Juntenkan's popular products such as "Meishoku Premium Series", "Meishoku Facial Lotion Medicated Lotion", "Multi Cream" will be collaborating with Sanrio Characters with the limited-edition Spring & Summer 2020 designs, which is now available on sale on official online shop "Bihada Shop". These are original cosmetic products that are only available in the spring and summer of 2020, and can only be obtained at a Bihada Shop.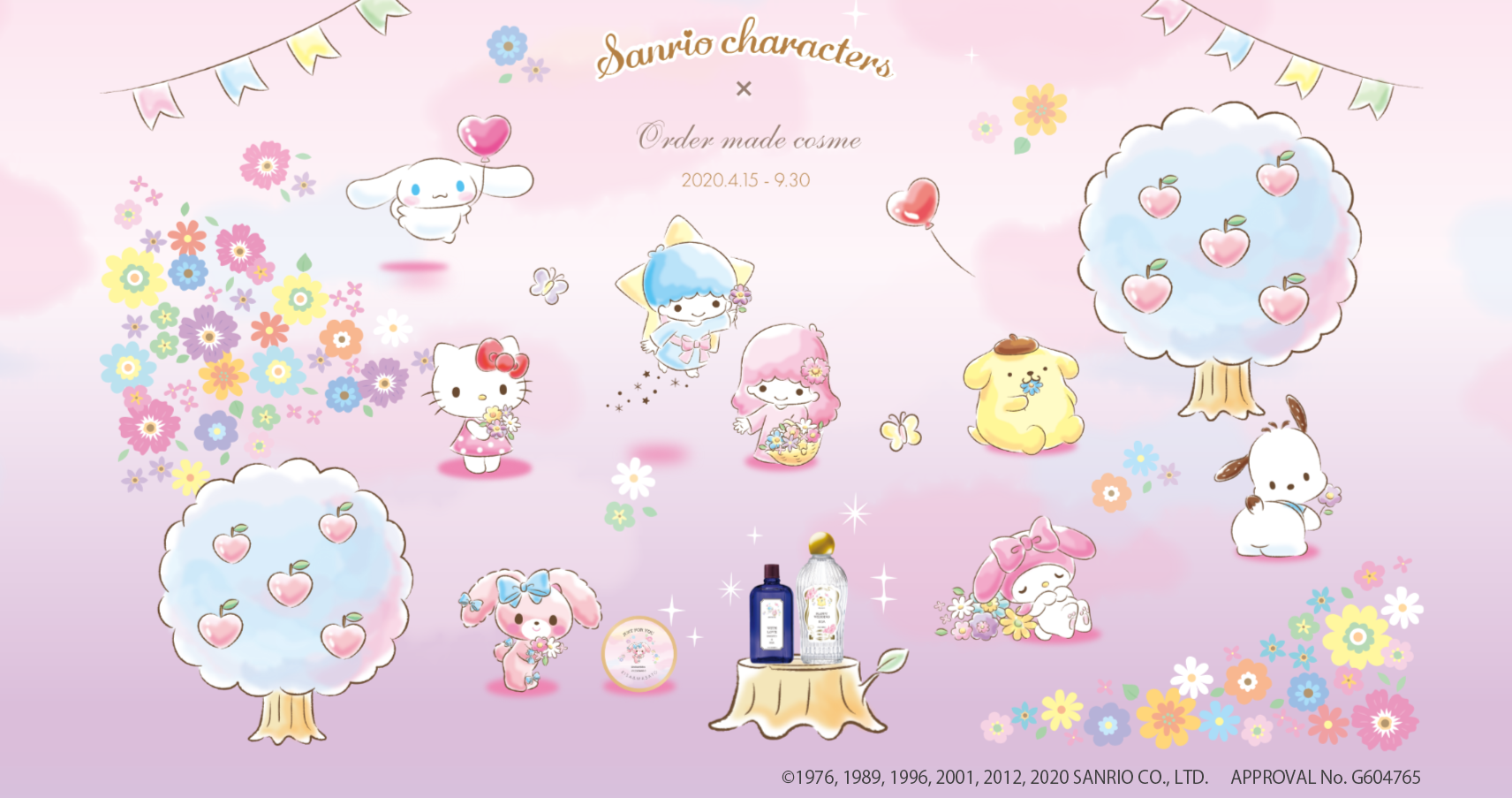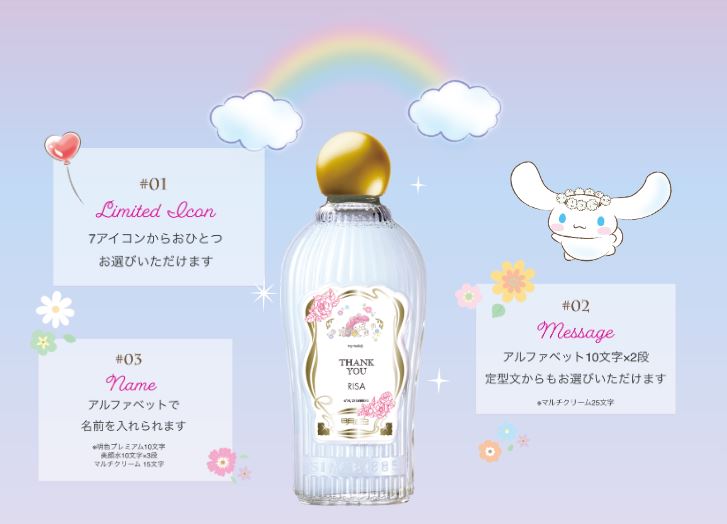 Made-to-order cosmetics are specially-made products for special occasions such as anniversaries, birthdays, wedding ceremonies, and so on, with special messages to fit those occasions. This is an ordering service that delivers those originally-made cosmetics. The products are popular for being able to be displayed as an interior even after it has been used, and it is on sale at the official online shop "Bihada Shop".
【Product information】
Limited time made-to-order cosmetics sales period: Wednesday April 15th to Wednesday September 30th at「Bihada Shop」
How to order:
1. Choose 1 from the 5 popular products such as "Beauty facial water", Meishoku highest peak series "Meishoku premium", "Multi cream" that can be used on hands and body.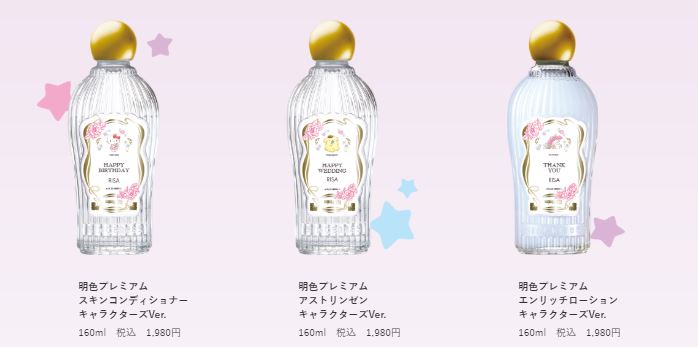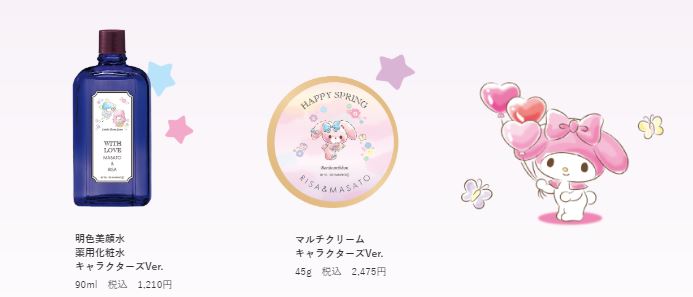 2.Choose 1 from the 7 limited-edition icon designs.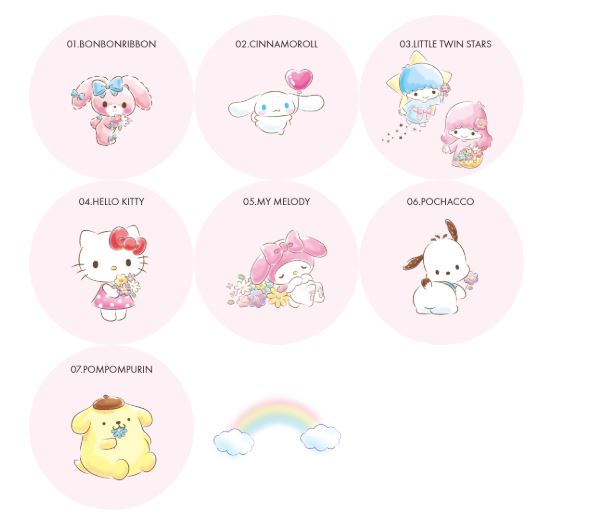 3.The message can be entered within 10 letters of the alphabet x 2 columns.
* Multi-cream is within 25 characters x 1 layer.

4.Enter the name and complete. (10 characters for light-colored premium, 10 characters x 3 layers for facial water, 15 characters for multi cream)
Reference
・Spring & Summer 2020 made-to-order cosmetics special site: https://www.bihadashop.jp/2020sanrio.html
・Bihada Shop:https://www.bihadashop.jp/
・Momotani Juntenkan Group Official Site: https://www.e-cosmetics.co.jp/