Copyrights Asia will collaborate with the popular character Betty Boop (TM), which celebrates its 90th anniversary, in partnership with Shochiku from March 20th which the products are expected to be released, to showcase Kabuki, a proud Japanese traditional performing art to the world.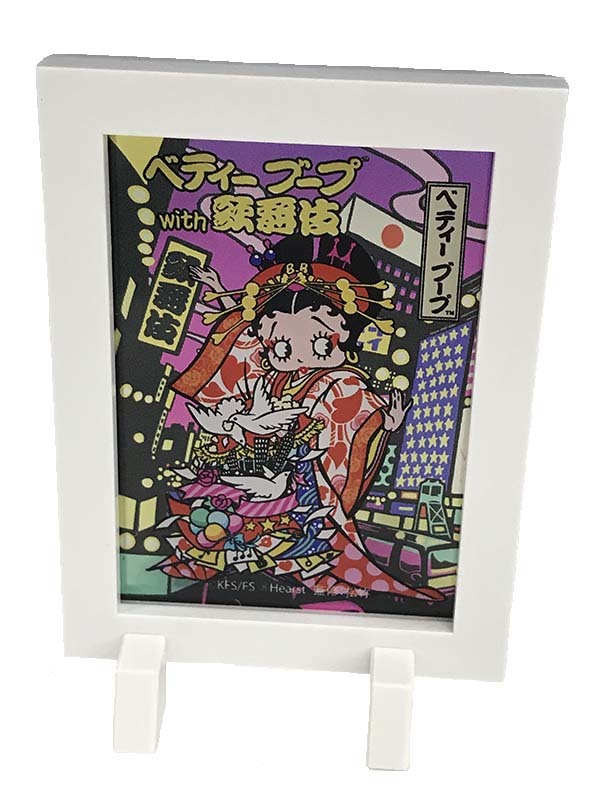 ©2020 King Features Syndicate, Inc./Flescher Studios, Inc. ®Hearst Holdings, Inc. Licensed by Copyrights Asia
These products can be purchased at Shochiku Kabukiya Honpo, a shop specializing in Kabuki goods operated by Shochiku, the official Betty Boop (TM) online shop, and so on.
Shochiku Kabukiya Honpo has stores at Tokyo Station's first street (Tokyo Character Street) and GINZA KABUKIZA (in Chuo-ku, Tokyo) underground Kobikicho Square. Kabuki-related products are also available at the official web store and Rakuten Ichiba website.
【Product Information】
Pub mirror frame magnet ¥ 600
Tatami coaster ¥ 680
Smart card cover with IC card ¥ 3,980
Sweets case (with sakuma drops) ¥ 1,000
Compact mirror ¥ 1,200
Frame magnet (with pedestal) ¥ 800
Mini canvas (with pedestal) ¥ 980
Cable stage (cable protection) ¥ 700
※Tax excluded. Other products are planned to be released later.
Scheduled release date: March 20 (Fri)
Release location: Shochiku Kabukiya Honpo
・ Tokyo Main Store (Tokyo Station First Street / Tokyo Character Street)
Business hours: 10:00 to 20:00 (May change after April 1)
・ GINZA KABUKIZA Kobikicho Plaza
Business hours: 10:00 to 17:30 (May change after April 1)
Reference
・Official Web Store:https://kabukiyahonpo.com
・Betty Boop(TM) Official Online Shop:https://www.bettyboop-shop.jp/